Collaboration with the Government of the Canary Islands
dnota has recently supplied the Government of the Canary Islands with automatic particle capture equipment, which will serve to increase the capacity to monitor the emission of pollutants caused by the eruption of the volcano on the island of La Palma. These sensors allow not only to know the concentration of particles in the environment, but also their subsequent analysis to know their composition.
In addition to these sensors, dnota has also sent the Canary Islands Government a specific analyzer for sulfur dioxide, one of the main and most harmful pollutants emitted by volcanic phenomena.
The Government of the Canary Islands already has air quality analyzers supplied by dnota in all the permanent stations spread throughout the Canary Islands but, in view of this situation, it is making an additional effort to strengthen measures to help protect the health of the inhabitants of the Canary Islands.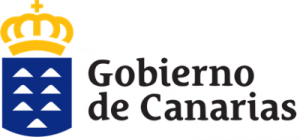 Carlos III Health Institute
On the other hand, the Instituto de Salud Carlos III is also supporting the Canary Islands Government in this work, with instrumentation supplied by dnota. For fine-tuning and to guarantee the quality of the measurements, dnota's Calibration Laboratory has carried out calibrations of the equipment sent to La Palma, under ENAC accreditation.

Carlos III Health Institute
dnota is the largest supplier in Spain of Air Quality measurement equipment, with instrumentation from leading manufacturers such as Thermo, Digitel o Synspeccomplemented by the latest and most reliable IoT sensor technology from the hand of Bettair Citiesof which dnota is a worldwide distributor.