dnota becomes an industrial partner of bettair cities
dnota has signed a strategic agreement with
bettair cities
with the intention of becoming an operator capable of providing traditional air quality services, as well as solutions with a novel technology that allows mapping urban air pollution with high accuracy on a previously unimaginable scale.
Worldwide distribution agreement
In addition to becoming a strategic partner of the company, dnota has signed a Worldwide Distribution Agreement to market bettair sensors. It will focus its sales efforts on countries such as Spain, Switzerland, Austria, United Kingdom, Portugal, Italy, Mercosur (Brazil, Argentina, Paraguay, Uruguay), Chile, Mexico, Colombia, Peru and South Africa.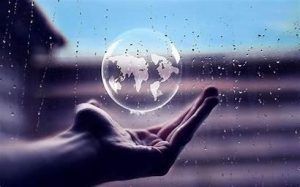 Calibration – Postprocessing Algorithms
Thanks to the novel and advanced post-processing algorithm, the sensors operate with incredible accuracy (Pearson correlation greater than 90%), working in the same range as expensive traditional monitoring stations. Therefore, bettair® nodes do not need to be calibrated on site. The algorithms are based on unsupervised machine learning techniques that are applied to the raw data provided by the gas sensors to achieve exceptional performance for low concentrations (parts per billion, ppb).
Global connectivity
Nodes include 3G/4G/5G connectivity, NB-IoT, LoRaWAN or any other required wired connection.
Video bettair cities
What does bettair cities do
IoT bettair® Platform
It provides a high-precision, large-scale mapping tool for Smart Cities and other scenarios. These tools are accompanied by information needed to better understand and mitigate contamination.
A network of static nodes is easily installed on lampposts (or other street furniture), forming a dense array that allows high spatial and temporal resolution to be achieved.
Mapping Air Quality
bettair® static nodes measure various air quality indicators, including NO2, NO, CO, O3, SO2,H2S,CO2, PM10, PM2.5, PM1.0 , as well as ambient noise level and other environmental parameters.
The bettair® Platform
The bettair® software platform allows the visualization of the nodes as well as their status in real time. Here you can view all the data sent by each device. The bettair® platform also allows to visualize a heat map for each pollutant, as well as the Air Quality Index (AQI).