dnota moves its business to new facilities in Tres Cantos
dnota, a leader in the air quality sector, is pleased to announce the relocation of its offices and technical service to new facilities located in Ronda de Poniente, 15, Tres Cantos. This change is a great step forward for the company, since we will have a space of more than 800 m2 distributed on two floors, which will allow us to meet more efficiently the needs of our customers.
Moving a business to new premises can be a very wise strategic decision to boost the growth and efficiency of a company. In our case, the recent move from Tres Cantos to larger facilities has brought with it a series of improvements that will benefit its operation and technological development.
State of the art facilities
One of the main new features of this new facility is the state-of-the-art design of our calibration laboratory. This laboratory is essential to ensure the accuracy and reliability of our air quality measurement equipment. Thanks to the investment in state-of-the-art technology, we will be able to offer our customers more accurate and reliable results, which will allow us to remain a market leader.
In addition, the move has also allowed us to improve our multi-brand technical service. We have a highly qualified team of technicians specialized in the repair and maintenance of air quality measurement equipment. Now, in our new facilities, we will be able to attend more quickly and efficiently to the needs of our customers, thus guaranteeing their full satisfaction.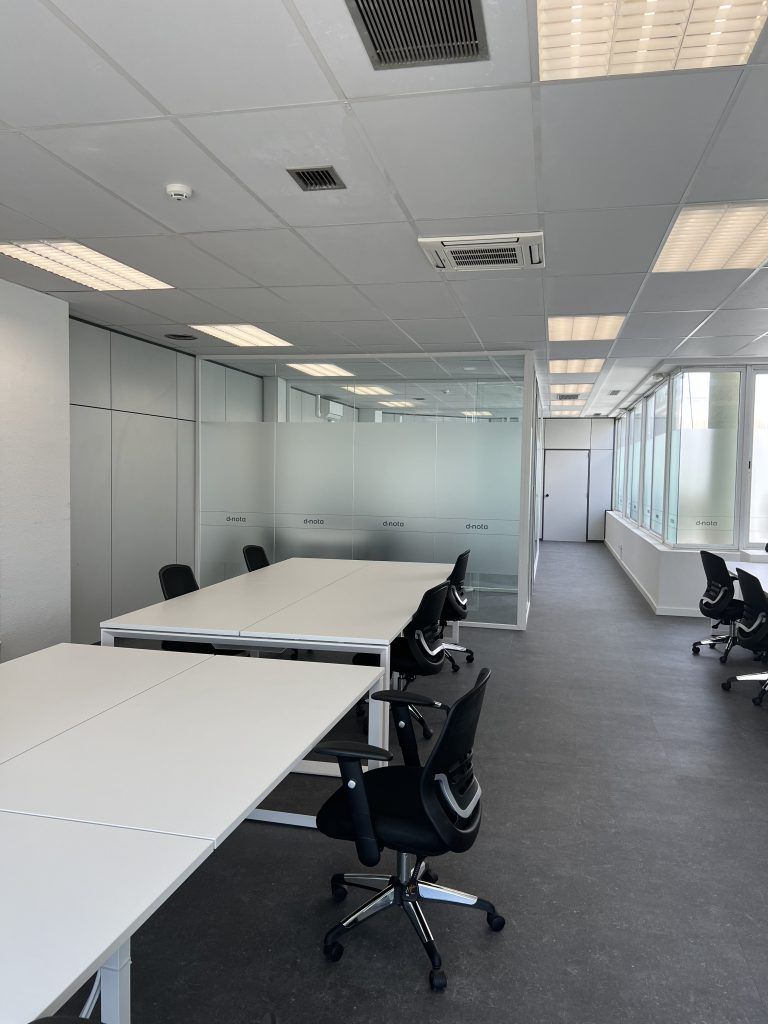 International Business Development and new services of the Consulting Department
But it is not only our calibration laboratory and technical service that benefit from these new facilities, but also our sales offices and consulting services. With this move, we have expanded our capacity to address the international air quality market. We have a highly trained sales and consulting team that is ready to expand our products and services to new markets. We are confident that our international presence will continue to grow and strengthen in the coming years.
In summary, the relocation of our offices and technical service to these new facilities is a major step forward for dnota. We are confident that this investment will enable us to continue to lead the air quality market, providing our customers with accurate and reliable results and excellent service at all times. Our passion for innovation and commitment to our customers drives us to continue to improve and exceed expectations.
The leading operator of hybrid Air Quality networks
It does not matter to worry about air quality, and this implies being attentive to the levels of pollution present in the #atmosphere. Helping to minimise the #human impact on the #environment too. Thus we advise the different agencies on the implementation of policies and regulations that reduce emissions of #pollutants, as well as the promotion of more environmentally friendly practises in #industry, and #daily life. Good air quality is essential for the health of human beings, and the environment in general.
dnota helps to control the air you breathe. You can see the entire catalogue of products and services on our website. And in our corporate video
More information, about how dnota can help control the air we breathe on our website, www.dnota.com. And our social networks, where you can see all our products and services.