dnota present at the European Aerosol Conference
dnota, a leading company in air quality monitoring and analysis solutions, will participate in the European Aerosol Conference to be held from 3 to 8 September in Malaga. The Swiss manufacturer DIGITEL, will attend the event as a GOLD sponsor, together with dnota, official distributor at national level.
During the conference, dnota will present its DIGITEL range of world-leading samplers. These samplers, developed with state-of-the-art technology, allow accurate and comprehensive measurements of aerosols present in the environment, which is essential for the study of #airquality and its impact on #humanhealth.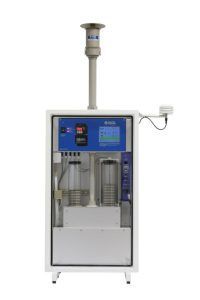 International air quality event
dnota's presence as a GOLD sponsor at this important international event is a clear recognition of its expertise and commitment in the field of air quality monitoring. During the conference, attendees will be able to learn about the innovative and high-tech solutions offered by the Swiss company.
The European Aerosol Conference is a must-attend event for scientists, researchers and professionals in the field of aerosols and #airquality. During the days of the event, presentations, thematic sessions and round tables will be held in which experts from all over the world will share knowledge and experiences in this field.
dnota invites all interested parties to visit its booth during the European Aerosol Conference to learn more about its range of leading sensors and bettair high-precision IoT sensors. The Swiss company is proud to contribute to the advancement of air quality research and solutions and looks forward to establishing new collaborations and partnerships during the event.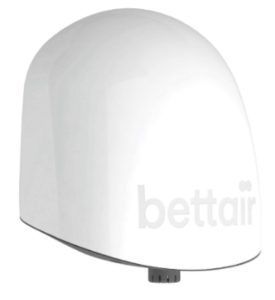 dnota worldwide distributor of bettair IoT sensors
In addition, as a worldwide distributor of the manufacturer bettair cities, dnota will also present bettair's high-precision IoT sensors. These devices are designed for continuous monitoring of air quality in urban and industrial environments, providing real-time data on pollutant concentration and enabling decision making based on accurate information.
The leading operator of hybrid Air Quality networks
It does not matter to worry about air quality, and this implies being attentive to the levels of pollution present in the #atmosphere. Helping to minimise the #human impact on the #environment too. Thus we advise the different agencies on the implementation of policies and regulations that reduce emissions of #pollutants, as well as the promotion of more environmentally friendly practises in #industry, and #daily life. Good air quality is essential for the health of human beings, and the environment in general.
dnota helps to control the air you breathe. You can see the entire catalogue of products and services on our website. And in our corporate video
More information, about how dnota can help control the air we breathe on our website, www.dnota.com. And our social networks, where you can see all our products and services.