Cavendish Laboratories, S.L.
Last June 21, dnota medio ambiente, s.l. approved the incorporation of a new company, called Laboratorios Cavendish, S.L. This new company, as of today, belongs to the group's corporate organization chart, with the intention of being part of the segregation process of dnota's current business.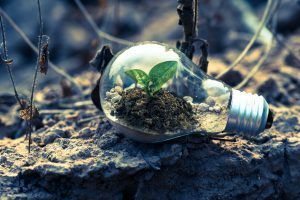 Business affected by the Segregation
dnota is composed of the AIR, WATER, NOISE and FOOD Divisions, well, dnota will maintain the business of the AIR Division and also that of the FOOD Division, without any change whatsoever.
With respect to the WATER and NOISE DIVISIONS business, the en bloc transfer, by universal succession, means that at the effective date, all the necessary resources are transferred to continue with the same activity under the new corporate name.
The transfer en bloc means transferring all the related assets, all the employees that are currently providing services, as well as all the necessary accessory resources, such as accreditations, authorizations, offices, vehicles and everything that makes possible the production of each and every one of the contracts with the clients.
Segregation agreement
Once the new company was incorporated on June 30, the transfer was also approved en bloc, by universal successionof the part of the company's assets and liabilities dedicated to the business of environmental analysis and studies in the WATER and NOISE sectorof an economic unit, for the benefit of the new beneficiary companycalled Laboratorios Cavendish, S.L.
Contracts with customers and suppliers
An essential aspect of our business is the link we currently have with all our customers and suppliers. Well, a communication process has been initiated to all customers and suppliers who currently have a link with the WATER and NOISE Division business, so that they can subrogate the contractual relationship and thus continue from day one with the operations, without any loss or damage.
Effective Date
The effective date will be September 30. This means that the segregation of the business will take place on that day, and on October 1 it will be Laboratorios Cavendish, S.L. that will operate the business in question.