dnota and Artificial Intelligence can help reduce #pollution in a number of ways, including:
Energy optimization – AI can analyze large amounts of data to identify more efficient ways to produce and use energy. This can help reduce greenhouse gas emissions. The pollution heat map proposed by dnota has a model, which takes into account urban canyons, using an Artificial Intelligence (AI) module for Computational Fluid Dynamics (CFD) simulations. This module has been developed in collaboration with the Barcelona Supercomputing Center (BSC) and awarded with the HPC Innovation Excellence Award. In this case, the prestigious Hyperion Research.reo environmental research. More information about pollution heat maps in this link.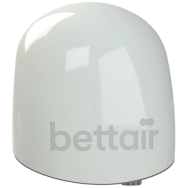 bettair sensors help generate pollution data
2. Artificial Intelligence can analyze data collected by #sensors and cameras to monitor #air, #water and #soil #quality. Also detect #illegal #emissions and prevent environmental disasters. dnota proposes pollution control with state-of-the-art Bettair Cities sensors with correlation higher than 97% with respect to certified equipment.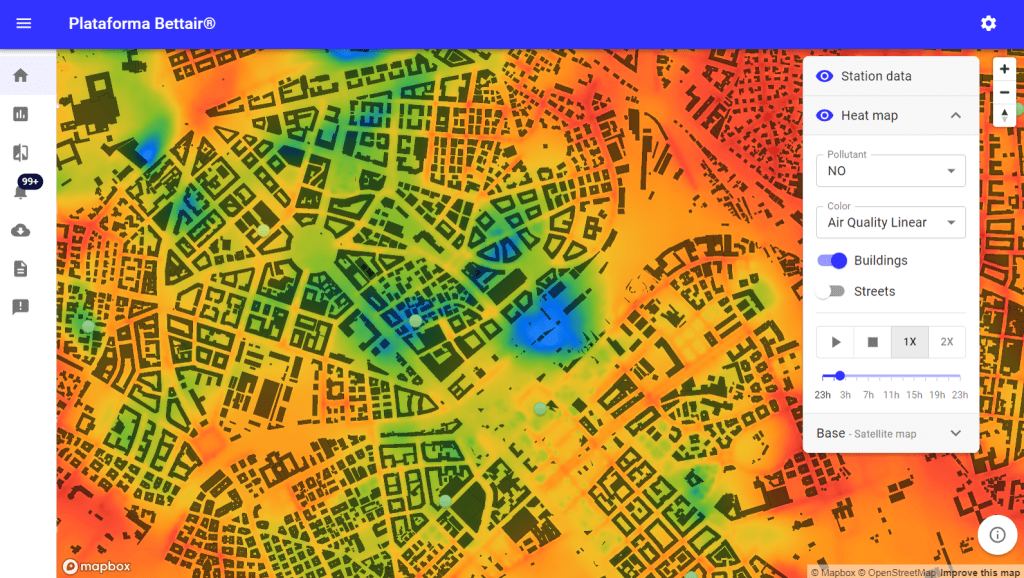 Artificial #intelligence improves mobility
3. Intelligent transportation: AI can #optimize #transportation routes, reduce #traffic and increase vehicle efficiency, which can reduce vehicle emissions.
4. Waste #reduction: AI can analyze consumption patterns and predict demand, which can help reduce waste production and disposal.
5. #precision #farming: AI can help farmers make better use of resources and reduce waste and #soil #pollution by applying #fertilizers and #pesticides more efficiently.
6. #sustainable #industry : AI can identify ways to reduce waste from the production of goods and services, optimize energy and reduce emissions.
About dnota
In short, dnota and Artificial Intelligence can help reduce #pollution by enabling better resource management, increasing efficiency and reducing waste.
More information on how dnota can help control the air we breathe on our website www.dnota.com and you can see all our products and services.
We also have our #videocorporate video with dnota's vision of how to control the air we breathe. dnota LinkedIn Twitter Youtube