dnota Medio Ambiente is committed to inorganic growth and incorporates the assets of Laboratorio Control De Calidad Alimentos Del Almanzora S.L., headquartered in Almería.
During the last few years, dnota has incorporated companies from the Air Quality sector (Exteco and SIRSA), as well as companies from the Water Quality and Noise sector (Cavendish Laboratories, Litoral Consult and Hydraena) into the project.
The company brings together specialized services in environmental control in the vectors of AIR, WATER AND NOISE, and with the incorporation of ACCA Laboratory, starts its activity in the analytical control of FOOD.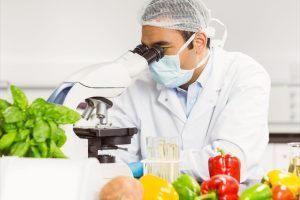 The incorporation of the activities of the ACCA Laboratory to dnota, will provide greater strength in laboratory activity, with an annual increase in the volume of 5,000 samples, as well as 39,000 parameters analyzed, of which 7,000 correspond to the FOOD sector.
With this acquisition, dnota strengthens its position in Andalusia, as well as its diversification by entering the FOOD sector.